You can choose special characters that are not available on your keyboard from the character map and insert them . Use the character map for editing or adding diacritics or other non-Latin characters and symbols.
Choose View >>Character map from the menu bar.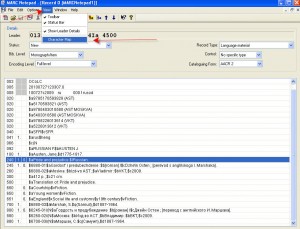 You can select special non-Latin characters from an extended keyboard. The displayed characters vary depending on the font chosen. Select the desired character[s] or words and the copy them Return to the field you want to edit and paste the characters into the record with Ctrl-V or by clicking the paste icon.