In your LEwin program, go to Utilities| MARC Records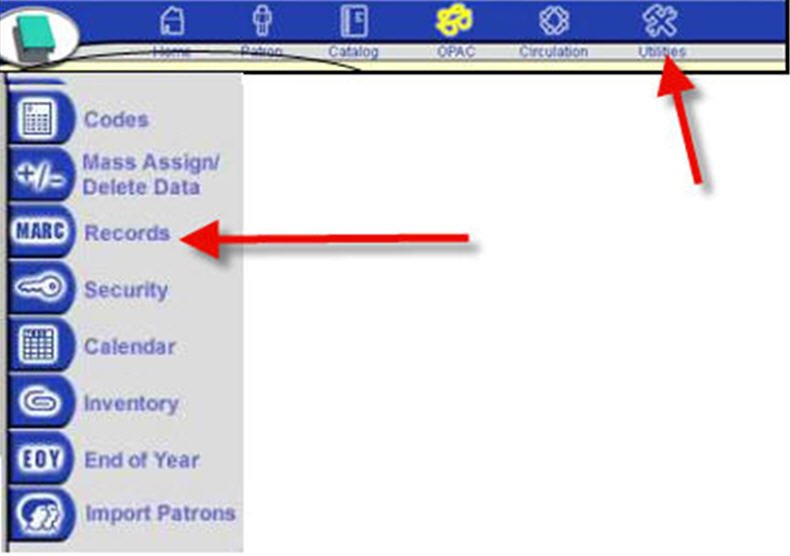 On the following screen, click Browse and navigate to the file location, select the file, and Continue:

Fill in the starting accession number value to specify how the vendor has assigned accession numbers to the media items contained in the MARC file. The next image details options.

Fill in default values.
Once you have established all settings, click the Import button to load the records into Librarian's Edge. You may then go to Catalog and review the new Catalog records.
The default verification setting for imported items is NOT verified. This means that you will need to verify each of those media items ( Verified YES ) before thay can be checked out or searched for from within OPAC.
Be sure to set proper permissions on the Import folder to avoid errors. Go to C:\Program Files\Hunter Systems\Librarian's Edge\Import. Right-click on Import and select Sharing & Security. Click on Web Sharing and select "Share this Folder" and new box will pop up. In Access Permissions, check all 4 boxes and click Ok. Then click Apply and Ok. Also, check the Sharing Tab and "Allow Network Users to Change my files." In some operating systems, you have to right click and choose to allow Full Control to the user who needs to gain full access to the folder.