With predefined access to over 3000 databases, 95% can be accessed via just seven outbound, secure-service ports.
The most commonly used ports are 210, 2200, 9991, 7090, 2100, and 5666. Click on the image to view the chart details.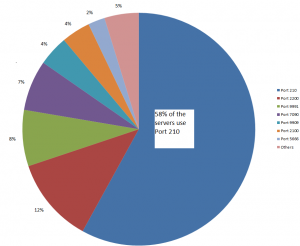 *
These counts are based on the Network Test in BookWhere > Options.